U.S. District Court for the Eastern District of Missouri
111 South 10th Street
St. Louis, MO 63102
Phone: (314) 244-7900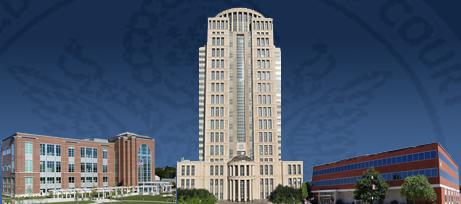 Court Locations
Address
111 South 10th Street
St. Louis, MO 63102
Address
555 Independence Street
Cape Girardeau, MO 63703
Address
801 Broadway
Hannibal, MO 63401
Court Announcements and News
Registration is now open for the Court's updated webinar on CM/ECF Basic User Training to be held on November 16, 2017, from 2:00 p.m. – 3:15 p.m.  This webinar is free to all participants and is open to attorneys and their support staff. This has...
POSITION: Chief United States Probation Officer - FT/Permanent DUTY STATION: U.S. Probation Office - (St. Louis) Eastern District of Missouri SALARY RANGE: JSP – 14, 15, 16, 17 and 18 (based upon education and experience) ISSUE DATE: October 25,...
CM/ECF will be down for maintenance on Saturday (10/28/17) morning from 6:00 to 7:00 (CST).
Email Subscription
Subscribe to receive court announcements and news.
Naturalization