U.S. District Court for the Eastern District of Missouri
111 South 10th Street
St. Louis, MO 63102
Phone: (314) 244-7900
Fax: (314) 244-7909
Our Mission: To serve the public, bench, and bar in an effective, fair, and impartial manner.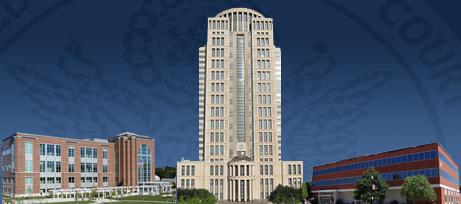 Court Locations
Address
111 South 10th Street
St. Louis, MO 63102
Address
555 Independence Street
Cape Girardeau, MO 63703
Address
801 Broadway
Hannibal, MO 63401
Court Announcements and News
The Judges of the Eighth Circuit courts invite you to join them October 27 - 29, 2021, at The Broadmoor in Colorado Springs, Colorado for the Judicial Conference.  This is a full conference for all judges and members of the Bar. Registration is now...
Revised building entry standards have been issued for all federal courthouses in Eastern Missouri, requiring masks in all common areas of the Courthouse, consistent with updated health guidance. A full copy of the ...
Email Subscription
Subscribe to receive court announcements and news.
Naturalization